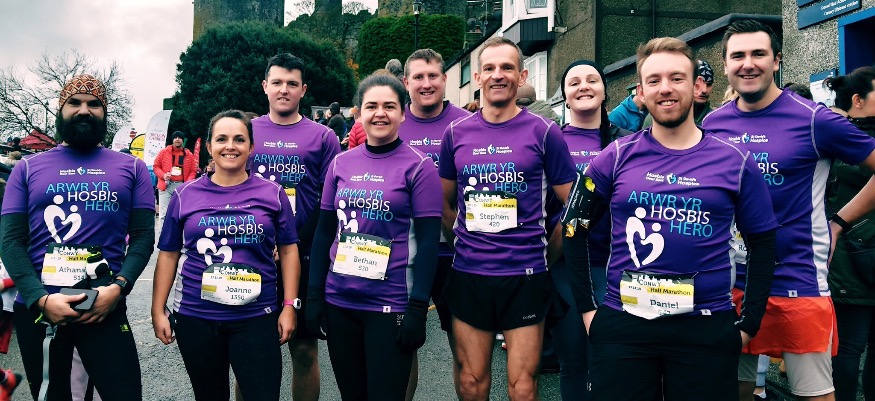 May 14, 2021
St David's Hospice are offering free entries to all the races in the Run Wales Four Castles Half Marathon Series. In return, the charity is kindly asking their supporters to raise funds to help fund core end of life services in North West Wales.
The Four Castle Series is a series of four 13.1 miles runs organised by Run Wales in Caernarfon, Snowdonia, Bangor and Conwy. The event in previous years was called the "Three Castle Series", however in 2020 a fourth race was added, completing the series.
The four races will take place:
- Snowdonia 22nd August 2021 (£100 minimum sponsorship)
- Caernarfon 19th September 2021 (£100 minimum sponsorship)
- Bangor 31st October 2021 (£100 minimum sponsorship)
- Conwy 21st November 2021 (£125 minimum sponsorship)
- (£300 minimum sponsorship for all four races)
You could run one, two, three or all four races to raise vital funds to contribute towards continuing to provide end-of-life care free of charge to the people of Conwy, Gwynedd and Anglesey.
James Wilde, St David's Hospice's Conwy Area Fundraiser emphasised the impact sponsorship will have on the charity: "We're looking for people to run one, two, three or four races in the Four Castles Series.''
"It could be your first half marathon, or you could be an experienced runner. St David's Hospice will support you every step of the way with your sponsorship which will make a massive difference to both patients and their families cared for by St David's Hospice."
Community fundraising is vital to St David's Hospice's charitable income. The annual running costs total £5 million a year, with just 9% of that figure coming from the Welsh Government and Local Health Board.
If you would like to register to run, or for further information, please contact: james.wilde@stdavidshospice.org.uk or 01492 873674.