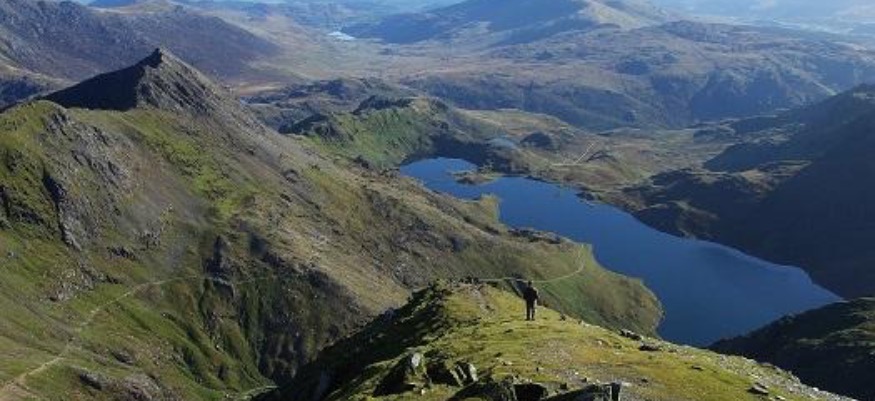 March 25, 2020
Following the unprecedented volume of visitors last weekend at popular sites in Snowdonia, the National Park Authority and Gwynedd Council will today close the areas busiest mountains with the help of emergency Welsh Government legislation.
The authority say they will continue to monitor the situation and will not hesitate to take further measures if required. This action has been taken not only to ensure the protection of the public, but to protect rural communities and to reduce the pressure the spread of the virus will have on local health services.
These measures mean that there will be no parking or access to the most popular sites in Snowdonia including Snowdon, Ogwen, Cadair Idris Aran Benllyn and Aran Fawddwy. Visitors planning on coming to climb Snowdon or any other popular peaks and sites to follow government guidance, to stay at home and exercise in their local area.
Emyr Williams, Chief Executive of Snowdonia National Park said: "Today we will be closing public access to the busiest mountain areas in co-operation with the police and local authorities.
"We are doing this in response to emergency powers granted by the Welsh Government in order to protect rural communities and health services in the North Wales area and to help prevent the spread of the virus.
"We encourage local people who live within and close to the boundaries of the National Park to continue to exercise from their doorstep. We ask those people to visit our website or email for more information.
"For those who do not live within walking distance our message is clear – do not visit the National Park until the Government's guidelines to avoid unnecessary travel has been lifted. There will be no parking and the mountains will be closed – respect the Government guidance – stay at home to stay safe.
"We hope that as a result of the measures we've now taken we will not see a repeat of last weekend's unprecedented scenes.
"We will be monitoring the effectiveness of this measure closely and will not hesitate to take further action to expand closures if the situation does not improve".
More information on closures can be found here: www.eryri.llyw.cymru/coronavirus