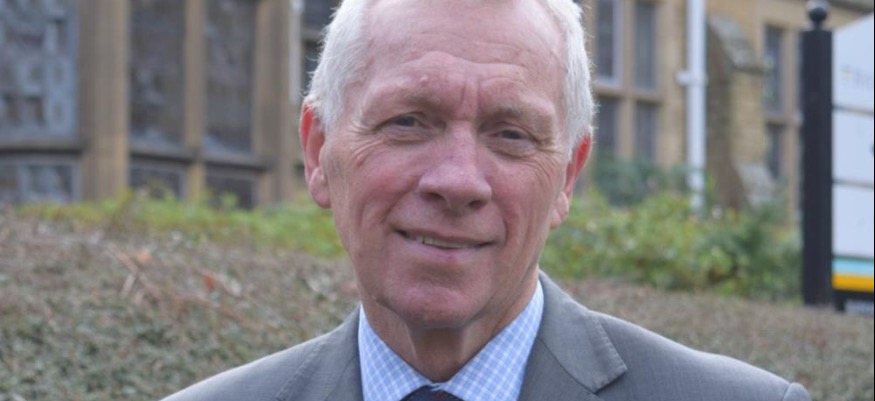 February 11, 2019
Rydal Penrhos School has confirmed the appointment of John Waszek as its Interim Executive Principal with immediate effect.
The school announced the move earlier today with Mr Waszek set to remain in the post until Rydal Penrhos' Governing Body make a permanent appointment in relation to the position.
This is expected to be later on in the academic year following a "thorough" selection process.
Sally Harding has been confirmed as Head of Senior School and Alison Hind continues as Head of Rydal Penrhos Prep School.
Julian Barnes, Chair of Governors at Rydal Penrhos, said: "I know that Mr Waszek intends to spend much of his time until the half term break focussing on our pupils and staff in school".
"The Governors are most grateful to Mr Waszek, who will work with Mrs Harding and Mrs Hind and all the Rydal Penrhos Staff, bringing his experience and expertise so that the school maintains an environment where our pupils continue to learn and thrive under the guidance of our excellent staff."
Mr Waszek is a highly experienced Principal, having led St Edward's College, Liverpool for 24 years from 1992 to 2016 during which time the school secured several "outstanding" inspections and was subsequently designated as "exempt" from inspection by the Department for Education.
He was previously a Head of Department and Boarding Housemaster at Rugby School.
Since leaving St Edward's, Mr Waszek has been a School Effectiveness Adviser, working in a wide variety of settings with School Governors and Leadership teams on school improvement.
He is the Chair of Governors at St Aidan's Primary School in Knowsley and has served as a Governor of Rydal Penrhos School since 2013 - a post he has now relinquished to enable him to take up this interim role.
In addition to his various roles within education, Mr Waszek served as a Non-executive Director of the Royal Liverpool Children's Hospital (Alder Hey) for several years at a very challenging time for the Hospital following the publication of the Redfern Report into organ retention.
He is currently advising the new medical school at Edge Hill University on student admissions' criteria.