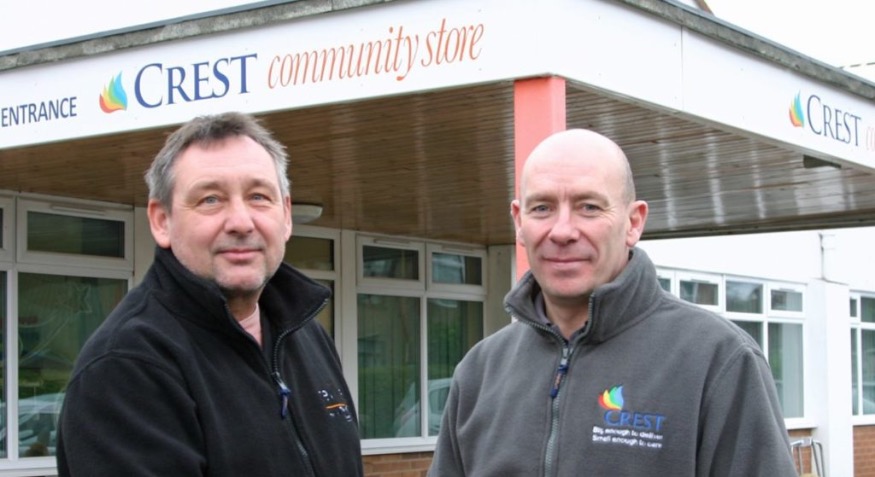 February 06, 2019
Colwyn Bay and Llandudno Junction based Crest Co- operative is celebrating a successful twelve month trading arrangement with a Shropshire based social enterprise.
Resale and recycling company Reviive has been supplied with white goods to sell at its retail stores in Shrewsbury and Oswestry thanks to the work of Crest.
As a member of the Reuse Network, Crest Co-operative was established in 1998 to help disabled and unemployed people increase their skills and gain employment – either within the co-operative or to move on to sustainable opportunities within the local community.
Since then it has diversified and holds a number of recycling and employment contracts with organisations such as local authorities, housing associations and the probation service.
It is a key supplier of pre-loved and reconditioned known-brand products to wholesale buyers such as Reviive, throughout the UK. Its ability to meet an increased demand for white goods has been fulfilled by the appointment of an in-house specialist electrician, a qualified industry-specific engineer and two full-time cleaners.
Andy Holland, Site Manager, Reviive Oswestry, said: "The offer of a twelve month warranty from Crest on all of the fridge freezers supplied to us has dramatically affected Reviive's monthly sales figures, which have doubled since the warranty was introduced in December 2018."
"Our sales are very much supply-driven and the more products we have on show, the more we sell. As a result we're looking to diversify and expand the white goods range from Crest."
Rod Williams, General Operations Manager at Crest said: "It's been interesting to see how the offer of an extended warranty has helped to overcome the stigma of buying something that's recycled or reconditioned, as an alternative to a brand new product".
"Crest has come a long way from when it started as a green waste recycling service to 200 homes in Llandudno. However, our original aims and objectives are still the same and working with like-minded and successful organisations such as Reviive will enable us to maintain our original ethos of supporting disadvantaged individuals."