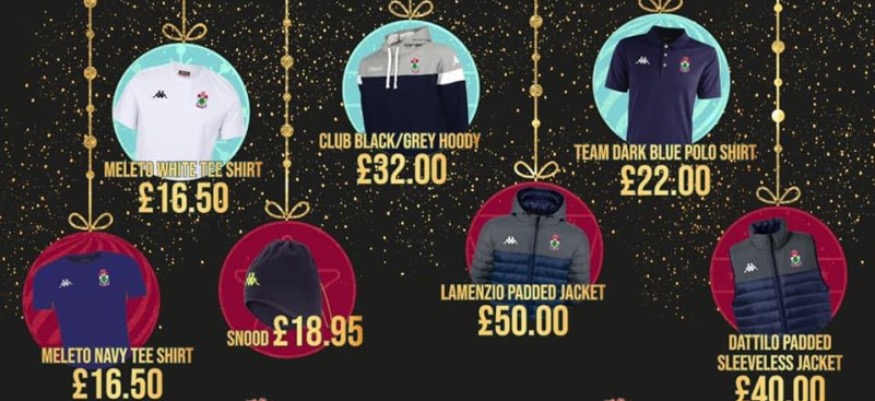 November 15, 2020
With many local groups, organisations and charities looking to keep funds coming in after many weeks of lockdowns and restrictions in North Wales, our local football club is doing the same.
Despite not being able to play football in recent months, Colwyn Bay FC has received much support from loyal fans who have continued to pay their monthly supporters club memberships.
Now with Christmas approaching the club has joined forces with a major sports company to offer up unique Christmas gifts and help with additional income.
Working closely along side their kit manufacturers Kappa, they are offering some wonderful Christmas gift ideas for you or your family and friends!
Choose from Tee shirts, polo shirt, hoodies, snoods and padded jackets or their best seller which is currently the padded jacket (£50) available in kids and adult sizes. See what's on offer by watching the video below.
Contact Neil Coverley via email at neilcov@icloud.com for further info and payment details. There will be a small charge for postage if purchasers are unable to collect locally.
Support the Seagulls by buying a unique Christmas this year. For more details visit https://www.colwynbayfc.co.uk